Biography
"His talent represents the best of young conductors in the world today." — Garrett Keast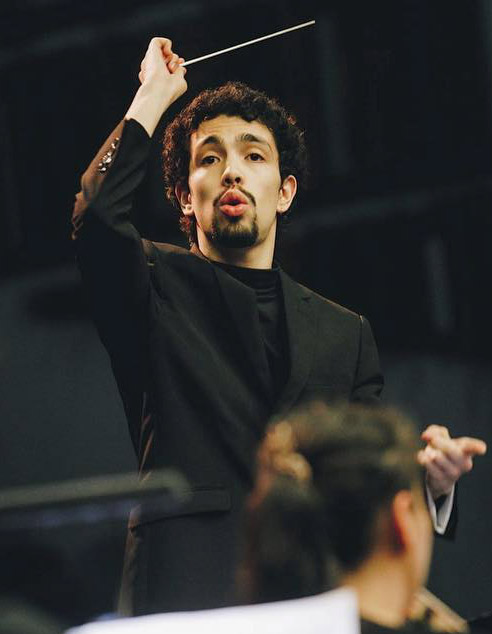 Acclaimed for his profound interpretations and strong musical temperament, Luis Toro Araya has stood out as one of the most attractive young conductors of his generation in the recent years. He was a finalist of the Herbert von Karajan Young Conductors Award 2021, where he conducted the Camerata Salzburg in the 100th version of the Salzburg Festival. He is also one of the designated winners of the International Conducting Competition Rotterdam (ICCR).

In the 2018/2019 season he made his debut in his home country with the Orquesta Clásica USACH and the Orquesta Sinfónica de La Serena. Further, he has worked with orchestras such as the Thessaloniki State Symphony Orchestra, the Staatskapelle Weimar, the Berner Sinfonieorchester, the Olten Filarmoni of Izmir and the Südwestdeutsche Philharmonie Konstanz. Luis Toro Araya is also chief conductor of the Jugendorchester Köniz in Bern since 2019.
"A born conductor, he forges a unique connection with the musicians." — Helmuth Reichel Silva
Born 1995 in San Vicente de Tagua Tagua, Chile, he studied violin at the Facultad de Artes de la Universidad de Chile and at the Escuela Moderna de Música with Alberto Dourthé Castrillón. He was later part of the National Symphony Orchestra of Chile from 2014 until 2017. In 2015 he began his orchestral conducting studies with conductors such as Jorge Rotter, Leonid Grin, Garrett Keast and Helmuth Reichel Silva, with whom he regularly collaborates as an assistant in different projects in Chile and Europe.

In masterclasses, he has been able to work with conductors such as Bernard Haitink, Paavo Järvi, James Lowe and Larry Rachleff. Luis Toro Araya studied orchestral conducting at the Hochschule für Musik Franz Liszt in Weimar with Prof. Nicolás Pasquet and at the Zürcher Hochschule der Künste in Zurich with Prof. Johannes Schlaefli.